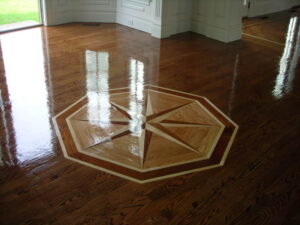 We have Unbelievable price for solid oak
We can supply all wood floors that you will need just give me a call and let me what kind and we will get it. !!! FOR THE BEST PRICE!!!
We do free estimates!!!
We guarantee the best prices because you will be talking directly with the working crew.
We work with all kinds of wood floor. Estimates are free.
We will beat anybody price.
We work serving companies, homes, new construction, and installation.
Install all types of hard wood floors, sand, custom stain and finishing.
SERVING ALL NEW JERSEY.
Take a look on these pictures!!!
Refinish a quality hardwood floor can last for the life of your home. When the floor starts to appear worn, we can either completely refinish it or simply recoat it. If the finish has not yet worn through to the wood, recoating may be possible. In cases where a complete refinish is required, we will sand all of the existing finish off of the floor and apply new stain and finish. Stains can be custom-matched to create the perfect color. We would be happy to discuss stain colors and other options when we come to your site for an estimate.
CALL NOW AND GET A FREE ESTIMATE!!!
973-703-1808 Leandro
973-418-9179 Daniel
908-245-2500 Office
Email: wonderfulflooring@msn.com