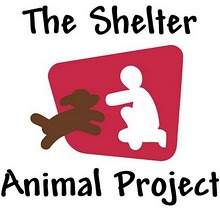 The Trenton Animal Shelter needs Volunteers and Foster homes. Our cats and dogs need animal lovers to come in help feed, socialize, take photos, or go for walks. Experience not necessary but general love for animals is required 🙂 . You must be 18 (if under 18, you must have an adult accompany you). Many of our cats and dogs are adopted every week into wonderful homes. Our Volunteers and Foster Homes play an important role in preparing these animals for their forever homes!!
You can help clean, feed, and socialize the cats and dogs during the week or early on the weekends.
You can help us with adoption days at Petsmart in Fairless Hills Sundays from 12:00-4:00 pm.
You can set up on Friday evenings to prepare for adoption days or break down the set up afterward on Sundays after 4:00 pm.
You can help manage the paperwork, makes copies, or make follow up phone calls.
You can take photos for posting on our Petfinder website.
Some people collect newspapers, towels and blankets, and other items used extensively at the shelter.
Some people sew blankets for our cages, some donate ping pong balls, wiffle balls, or homemade toys (we have a great toy design we make from plastic straws – cheap too) the best cat toys ever!!!!!
And some people foster – FOSTER HOMES ARE ALWAYS NEEDED.
The cats and dogs love our shelter and foster homes volunteers.
So, please consider dedicating a little bit of time to make a HUGE difference in lives of homeless pets. EVEN IF FOR JUST AN HOUR A WEEK, every little bit helps.
To volunteer to help with the DOGS, email Sarah@TheShelterAnimalProject.com.
To volunteer to help with the CATS, email Kristina at helodiva@gmail.com
If you are not local to Trenton Animal Shelter – please consider volunteering at a shelter near you.
Thanks for your support.