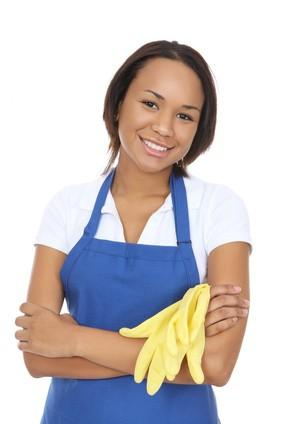 WE ARE EXPERIENCED & RELIABLE MAIDS. 
! ! ! GREAT SPECIAL ! ! ! 
(ALL SUPPLIES INCLUDED/ BASIC CLEANING) 
ALL SUPPLIES INCLUDES /DEEP CLEANING
 $25.00 AN HOUR  PER CLEANER
are customized cleanings designed for customers whose needs change from cleaning to cleaning, or who only want selected tasks done. Please provide us with your Priority list and the number of hours that you'd like to pay for and we will do the tasks as prioritized, until our time is up. Or you can give us your list and we will bill you for the time it takes to complete all the tasks on your list. 
Don't have enough time
 to get everything done? If you 
are feeling time starved, stressed, and feel there are not 
enough hours in the day to get your house cleaner, why 
not have someone else do your housecleaning. And 
there's no better choice than Our Home Cleaning Service. 
Do not wait, your very own cleaning ladies are ready and 
waiting to dust, vacuum and detail clean every room of your 
On every visit, we will dust, vacuum, wash and sanitize 
each room. Using our own equipment and specialized
A typical visit includes these services when requested: 
All Rooms 
Dust picture frames, knickknacks, ceiling fans, lamps, 
furniture, woodwork, shelves and baseboards. Remove 
cobwebs. Vacuum carpets. Wash all floors and dry wood 
floors. Vacuum furniture, including under any cushions. 
Empty and clean wastebaskets adding a new bag each time. 
Clean appliances, counters, cabinets, table and chairs. 
Clean, scrub and sanitize sinks. Clean and sanitize counter-
tops and backsplashes. Clean the range top and refrigerator 
top and exterior. Clean microwave oven inside and out. 
Clean, scrub and sanitize showers, bathtubs and sinks. Clean 
and sanitize vanities, backsplashes and toilets. Clean mirrors. 
Polish chrome. Wash floors and tile walls. Deodorize. 
Special house cleaning services are also available. 
Leave other time-consuming cleaning chores to us and spend 
*Refrigerator cleaning 
*Oven cleaning 
*MOVE-IN MOVE-OUT CLEANING
8 AM – 6 PM 6 DAYS A WEEK (NO SUNDAYS)
LET US CREATE A BEAUTIFUL HOME  FOR YOU TO RELAX IN
!! 
EMAIL NOW, THRU THE LINK ABOVE FOR YOUR FREE QUOTE.
*Please note that we bill in 1/2 hr increments with a 2.5 Hr min. and that time is calculated to include un-loading and loading time.