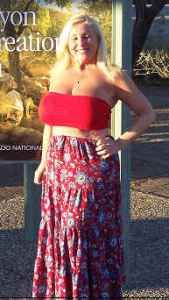 Hi, The wondrous Beauty benefits of massage for your skin!
•Dilation of surface capillaries, which improves skin's color and tone
•Massage assists in improved skin gland production
•Massage helps to reduce tension in the skin and adjoining tissues as well as increasing its circulation and improve its nutrition.
•Massage can help to re-moisturize, and soften dry skin
•Increases seburn (natural oils produced by your skin) production, helping improve your skins suppleness
•Massage helps your skin foster resistance to infection!
Txs very much for your patronage & visiting. I have a keen sense of what ails you and can help ease your aches, pains, accept most major medical insurance plans, offer a senior discount and take appointments past 12 Midnight. Massage can also give you healthy, vibrant skin! Improved elasticity of skin can take years off, leaving you looking and feeling great! Our skin, being the largest sensory organ comes in so much contact with everything around us! This leaves us susceptible to germs, illness, and diseases.
With over 15 years in Approved Therapeutic Massage Therapy and Physical Therapy, I specialize in various approved therapy techniques, familiar w/ Reflexology, Ultra sound, Hydroculator, Electric hand-kneader and various Therapeutic hand techniques on a therapy certified table or chair.
Additional benefits of massage to your skin:
I hold and am certified in Physical Therapy from Brookdale College/Dr Haymen, an AA from OCC, as well as a decent human being which I require that you be also. Now located in Toms River out of a beautiful location, I offer, 1/2 hour, hour & monthly rates. Please call me @ 732-974-8333 no blocked calls; or e-mail me if I can not answer the phone. Appointments made only over the phone & a paypal deposit button for patients screening. please GPS corner of Church Road and New Hampshire Ave, 08755 Toms River, and I will direct you from there, 2 minutes away.
•Increases nutrition to the cells in the skin and encourages cell regeneration
•Massage increases production of sweat from sweat glands, helping to excrete urea and waste products through the skin
•Superficial scar tissue is reduced
•Realigns scar tissue after surgery
Txs Sunny
Please call me @ 732-974-8333
• Location: Toms River, Jersey Shore